Guest Blogger Matt Lee shares pre-listing ideas to help you sell your home faster and for a higher sales price. Our favorite is cleaning and Recoloring the grout in your bathroom! Such an inexpensive way to update your bathroom and give it a brand new look and feel!!
Before you list your home, you probably have a few things on your to-do list. You're likely looking for ways to increase your property value and make a great first impression for potential buyers. Since many first impressions are now made online via web searches, you often only have a few seconds to grab a home buyers attention.
While some home sellers opt for complete remodels, home remodels can get expensive. Often, when you're looking to list, you're also looking to move. You probably don't want to invest a bunch of time and money into your house if it's not necessary. So, what types of simple things should you do before you list your house to increase property value and improve the first impression?
Here are five different ideas to consider.
Do Some Deep Cleaning
The first step to increasing value and improving impressions starts with deep cleaning and decluttering. You've been living in your house, so the chances are that there are quite a few places that could use some extra cleaning. Get rid of any unnecessary clutter inside and outside of the home.
Then go a step further by doing a deep cleaning. If you have carpets, have them shampooed. If you have a hardwood floor, reseal and polish them. If you have tile and grout anywhere in the home, you'll want to clean and Re-Color the grout. Nothing makes an area look less appealing than dirty, aging grout.
Make sure to clean every neglected crack and crevice inside your home. A good deep clean can go a long way towards impressing potential buyers.
Consider a Bathroom Remodel
If you're going to remodel a room, the bathroom is a fantastic choice. According to one study, a bathroom remodel tends to result in an  over 100%  return on investment. That means that people who remodel their bathroom typically get more money back than what they put into it.
However, bathroom remodels can add up quickly. So, you don't have to go extreme. Making simple changes, like putting in a solid  surface shower , cleaning and Recoloring the grout, and investing in a new counter, can all go a long way towards improving those first impressions.
Increase the Curb Appeal
"Curb appeal" is a buzzword phrase in real estate. How your house looks from the curb goes a long way towards getting your home sold. If the outside looks drab, you should consider sprucing it up.
Like the bathroom, you don't have to go extreme. Look at your roof, if it's missing any asphalt shingles, then replace them. If you can afford a brand-new roof, go for it. But if not, replacing the odd shingle here and there will make a difference on first impression and help pass inspection later in the buying process.
You should also consider the siding of your home. If it's in disarray, it's important to get it fixed. There are several siding options out there. You can choose metal, fiber cement, wood or vinyl siding .
You can even look into adding a garden, doing some lawn care, installing a porch or patio, or getting a new door. Look at your house from the street, and work to make improvements to make the curb appeal soar.
Put on a New Coat of Paint
There's no replacement for a new coat of paint. Sometimes, a new coat of paint is the facelift your house needs. Whether inside or out, fresh paint can breathe new light into an otherwise unexciting space.
When choosing colors, neutrals are always a safe bet. You can select greys, whites, beiges, and other neutral colors to maximize the appeal for more buyers. Realtors urge against crazy colors in repaints, because unusual colors are specific to people's individual preferences.
So, if you have a room that has a unique color or if you have a room that needs something to freshen it up, a new coat of paint is a cost-effective and quick fix.
Hire a Professional Photographer
Once you have your house ready to go, don't just take pictures with your phone and throw them online. Invest in a professional photographer who can highlight all the work you've done and show buyers the true beauty of your home. On average, people who hired professional photographers to take photos of their house received  up to $18,819  more than people who didn't. So, be sure to leave some money in the budget to get good pictures in the end to get the highest bids possible and nail that first impression.
Make a Great First Impression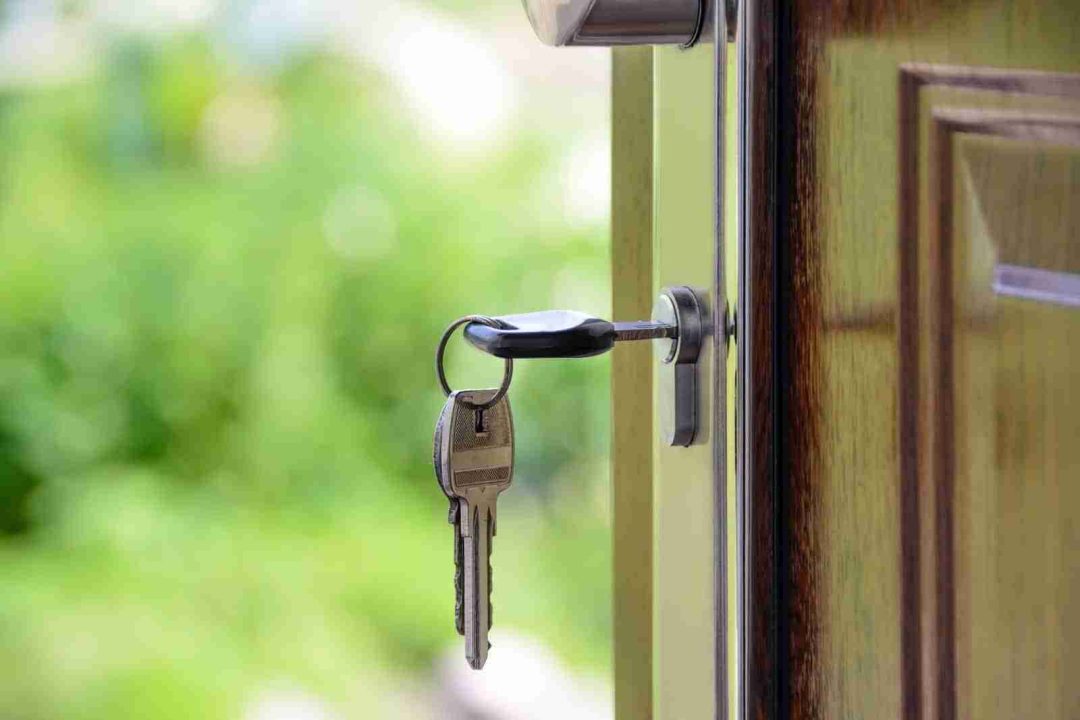 These are a few things to consider when listing your home. Try to look at your house like a potential buyer would and fix the things that you can. Remember, sometimes the simple things, like a deep cleaning, can make the most significant impact.
Matt Lee is the owner of the Innovative Building Materials blog and a content writer for the  building materials industry . He is focused on helping fellow homeowners, contractors, and architects discover materials and methods of construction that save money, improve energy efficiency, and increase property value.